Spring 2022: May 1. to 8., 2022
Autumn 2022: October 16. to 23., 2022
THE SWIMMING TRAINING CAMP FOR SWIMMERS AND TRIATHLETES
Our Mallorca swimCAMP takes place in the beautiful Colonia de Sant Jordi. Under the perfect conditions of the Best Swim Centrés, we offer you ten extensive training sessions as well as an appealing and versatile supporting programme.
Together with you, we set new stimuli in swimming training and work intensively on your technique. From warm-up to theory and technical guidance to performance-based workouts with video analysis, we offer you an ideal offer to increase your performance.
Enjoy a unique sports holiday with seven nights and half board in a hotel located directly on the sea.
Our program is aimed at experienced and advanced swimmers (Masters) as well as all beginners (rookies).
Scroll down for more info!
Important Covid-19 Informations
Due to the Corona Pandemic, it is imperative that you comply with the regulations of the Spanish government and local institutions at all times. We therefore urge you to read the following to learn about some of the most important guidelines. Failure to comply with the guidelines can lead to immediate exclusion and termination of the camp.
"Thanks a lot for a great and very professional camp! I loved it!"
Coaches
You will be supervised during the camp and training by an experienced and professional team. Under the guidance of Matthias Lehne, we offer you a structured training program at the highest level.
Training
We address your individual strengths and weaknesses in practice as well as in theory, optimizing your swimming style in ten intensive units. Video analysis helps us improve your technique.
Fitness & Physio
Each training session includes an extensive Warm Up & Cool Down program. In addition, we offer fascia training as well as many tips and exercises for your swimming training outside the pool. Outside of training hours, you have the possibility to book physio treatments at an extra cost.

Shuttle
Airport transfer on Lanzarote*

Training
10 training sessions (daily, guided training in groups)

Video analytics
Under- and overwater analysis of your swimming style

Pool
50 m Astral Professional Sports Pool

Meals
Half board with rich breakfast and dinner buffet, sports nutrition from Ultrasports

Participant package
generous participant package

Lectures
Workshops
Breakfast
A rich breakfast buffet awaits you every morning at the hotel.
Lunch
The lunch break can be arranged freely. In the region there are some good restaurants, supermarkets, cafés and an ice cream parlour, which we also like to visit together.
Dinner
Also in the evening, a rich buffet offer awaits you at the hotel.
During the camp you will be accommodated in a modern hotel. The accommodations we choose are located directly on the waterfront to the sea and are within walking distance of Best Swim Centré. All rooms are air-conditioned, have free Wi-Fi and have a balcony (mostly with sea views) and a private bathroom with shower. You can choose between single and double rooms when booking.
Hotel in 2022: Universal Hotel Marqués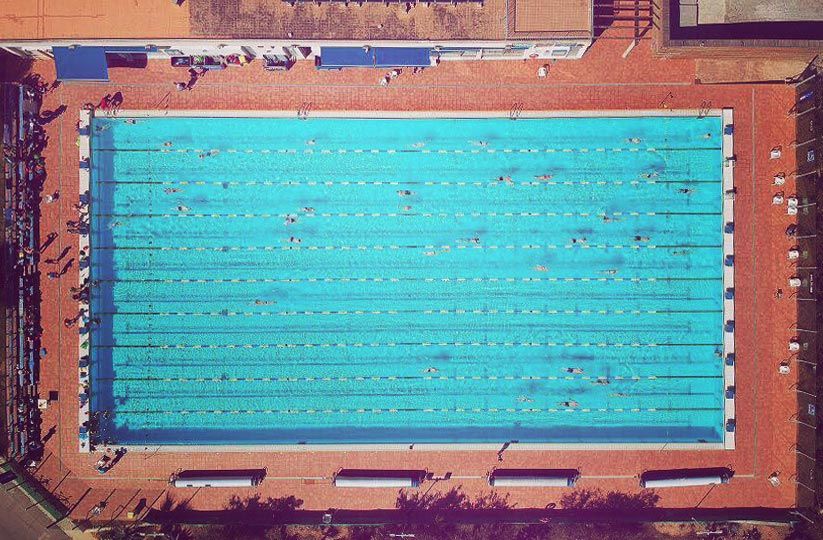 THE TOP NOTCH FACILITY OF THE BEST SWIM CENTRÉ OFFERS SWIMMING TRAINING ON HIGHEST LEVEL.
The 50 metre swimming pool, built as an outdoor pool, is the heart of the BEST Centre. The modern sports pool of Astral with a constant water depth of 2m attracts many professional athletes every year. A gym and enough space for dry training complete the system.

Arrival and departure
Arrival and departure to Palma de Mallorca is organised by the participant himself and is not included in the camp price.

Travel cancellation insurance
In case you are unable to travel at short notice, it is advisable to take out travel cancellation insurance. You can book them optionally through our partner Alpha Consult.

Shuttle
USE OUR FREE SHUTTLE SERVICE.
Our shuttles depart from the airport to the hotel at 11 am, 1pm, 3pm and 5pm on the day of arrival. On the day of departure, the shuttles depart from the hotel to the airport at 6am, 10am, 2pm and 6pm.

Single room
1 x swimPASS
1 x half board

Double room
2 x swimPASS
2 x half board

Double room
1 x swimPASS
2 x half board
Choose the Overnight Camp with 7 nights in a single or double room incl. Halfboard.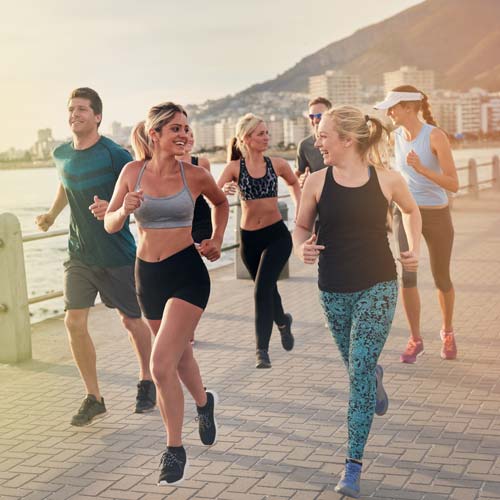 Five sessions of 45 minutes of guided running training during the swimCAMPS in Mallorca.
A strong hull – the basis for running
Joint GA-1 run in small groups
Runner-specific stabilization and strengthening exercises for legs and torso
The individual right running technique
Focus: Upper body posture and the interplay of arm and leg movement
Hill runs with focus on the stride length
The individual correct running technique/ strengthening of the foot muscles
Focus: foot attachment, footprint
Barefoot training, excerpts from natural running
Increase runs without shoes
New stimuli in everyday training – pace training
Driving game and short sprints
Regeneration after hard loads, cool-down runner-specific
Useful stretching and fascia roller exercises to avoid runner-specific injuries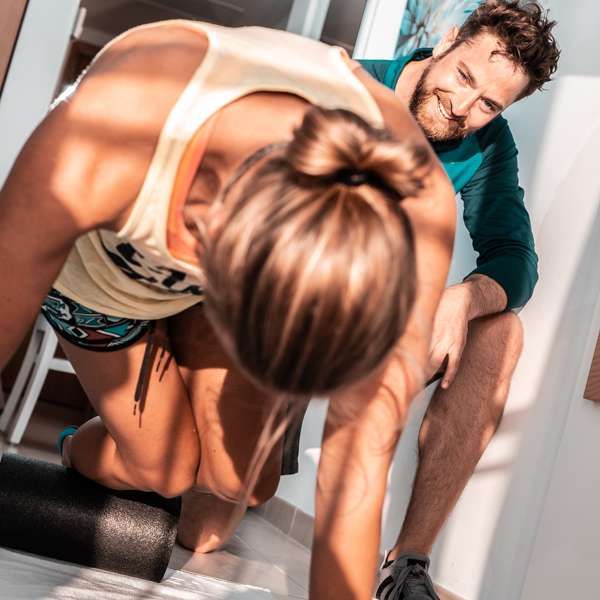 Your individual physio treatment to improve your mobility, regeneration or treatment of blockages, tension and pain.
The physio package includes 120 minutes of therapy, divisible as needed and recommendation in 4 x 30 or 2 x 60 minutes.
Depending on availability, units can also be booked on site.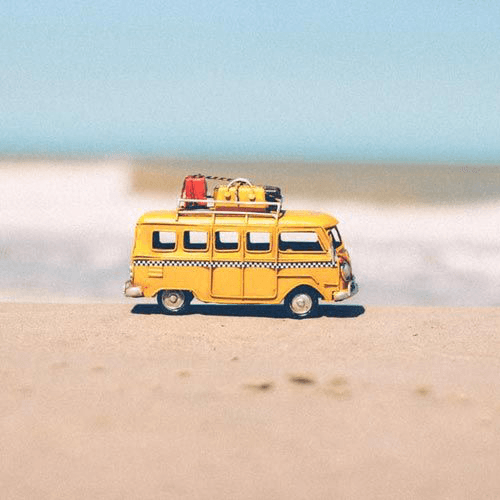 If your arrival and/or departure is on a different date than our official arrival and departure days or outside the specified times, we offer you the option to book a separate shuttle, which will be available to you at any time on the desired date on Mallorca from the airport to the hotel or hotel to airport.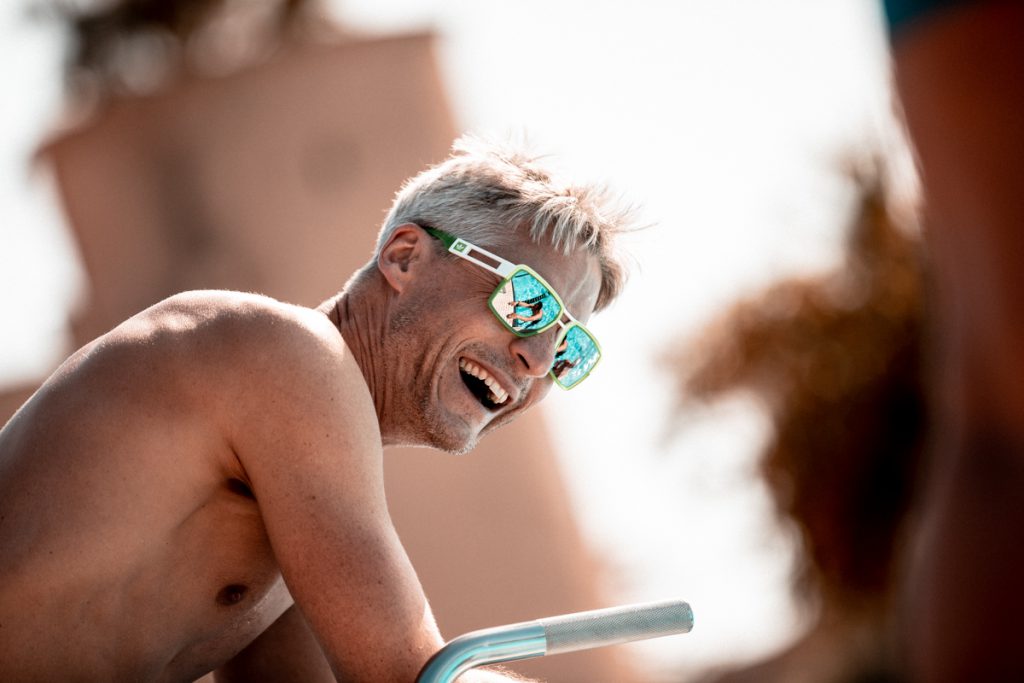 (without accommodation)
You want to take care of accommodation and food yourself but still participate in the swimming training?
No problem, book our DAY CAMP!
This offer includes only training (swimCOACHING, warm up and cool down, lectures / workshops). Meals, accommodation, shuttle service and other services are not included in the price and are optionally available.
PARTICIPATION FEE: 799 Euro
After your booking you have the possibility to pay your participation fee for the camp by bank transfer or by Paypal. With your booking, a deposit of 25% of the total amount will be charged, which is considered a non-refundable handling fee. The balance must be paid to us no later than 30 days before the start of the trip without further request. When ordering, select the payment method "Prepayment" and enter "Deposit" in the comment field. You will then receive further instructions from us on the exact amount due. You can then make the payment relaxed via PayPal or, of course, by bank transfer. Additional offers such as running training and physio treatments can also be booked during the camp, if available.
* Applies to the airport transfer in Mallorca on official arrival and departure days.. The shuttles depart from the airport to the hotel at 11 am, 3 pm and 6 pm on the day of arrival. On the day of departure, the shuttles depart from the hotel to the airport at 4 am, 10am and 3 pm. A transfer on a different date or time can be organized by yourself or at a surcharge of 85 euros incl. VAT each way can be booked with us.

1) On request, we can request additional nights at the hotel for you and make you an individual offer depending on room availability.
2) Our running and physio packs as well as the private swimCOACHING can also be booked for partners without swimPASS.

Travel cancellation insurance
In case you are unable to participate in swimCAMP at short notice, we offer you the possibility to take out travel cancellation insurance through our partner

Alpha Consult.

Apply now!